Products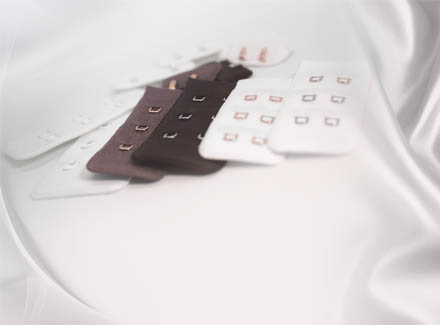 SoftSeal
A game-changing innovation that ensures optimum comfort and perfect fit to the wearer.
View Products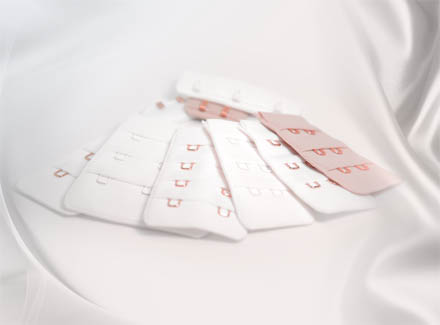 Hooks & Eyes
We have perfected the peerless technique of fastening garments simply and securely on bras with our wide range of hooks and eyes.
View Products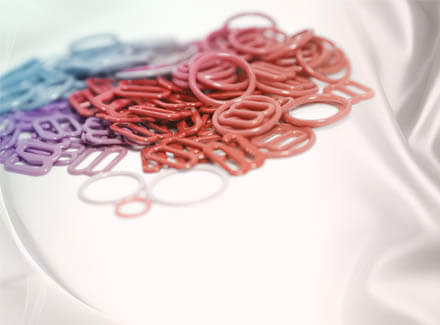 Rings & Slides
Our diverse range includes high quality plastic, nylon coated, electroplated rings, slides,hooks and other fasteners.
View Products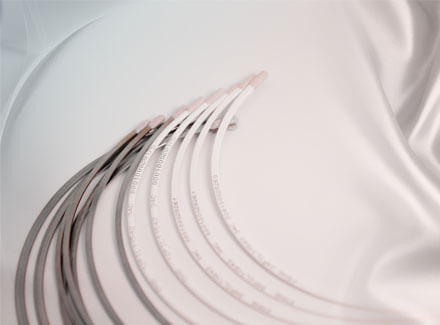 Bra Wires
We manufacture PET coated, galvanized, stainless steel as well as non-metal bra wires, with the accent on offering comfort and support.
View Products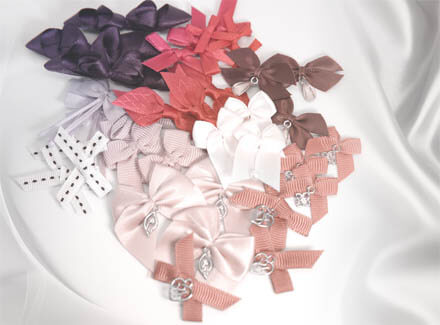 Ribbon Bows
We lend flair to lingerie with an attractive assortment of ribbon bows, charms and a wide range of accessories to embellish the garment.
View Products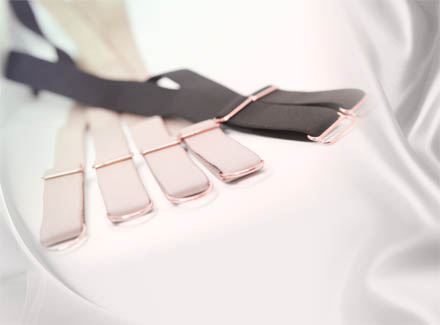 Shoulder Straps
Using our exclusive Sonic Sealing elastic shoulder straps, we focus on delivering comfort and support paired with chic.
View Products
---